Professional Solutions for Any Workspace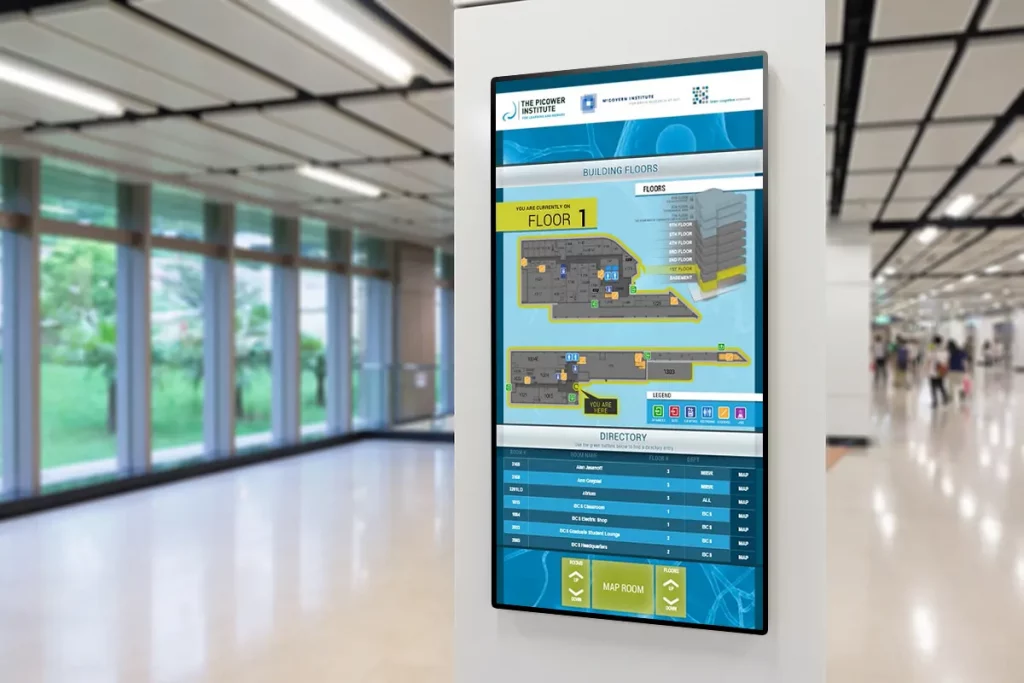 Interactive Designs for Touchscreens
Maximize the audience experience. Give your audience a fun, self-service option with touchscreen wayfinding, donor boards and more.
Our digital signage software lets you build interactive screen designs with easy drag-n-drop widgets – include interactive hot spots for touchscreens or use our Voice Recognizer Widget to make any display interactive.
Interactive Wayfinding & Directories
Help your visitors get where they're going with engaging touchscreen maps and directories. Interactive wayfinding improves visitor satisfaction, eliminates confusion and eases stress to make a great first impression.
Whether it's a single building floor or an entire campus, our award-winning designers can tailor a wayfinding system that meets your needs. Include directories for staff, departments, rooms and events showing visual paths from kiosk to destination. We can also build in quick reference buttons to find elevators and restrooms, and all of our designs include ADA controls at the bottom of the screen for convenience.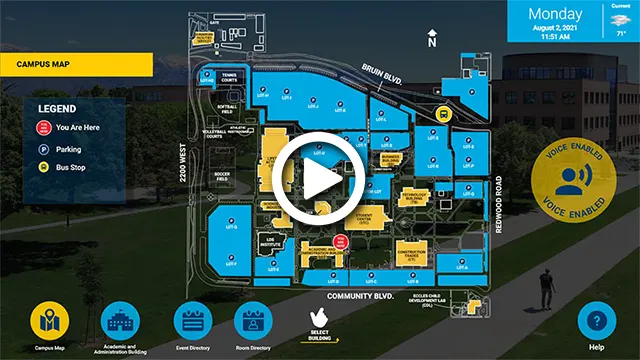 Voice-Activated Wayfinding
Improve the customer experience for any interactive project by adding a voice user interface. VUI provides a hands-free interaction option by using speech recognition to understand spoken commands and questions, and then displaying the requested navigation, maps and directories on screen.
Add to any interactive project, new or existing
Customize your trigger word
Recognize and respond to common inquiries
Reduce the transmission of germs
Menu Boards
Bring your menus to life, quickly publish updates and boost sales with vibrant menus on digital signs. Our artists can create dynamic menus for either static or interactive screens:
Advertise special offers and promotions
Update on-screen content in just a few clicks
Show allergy and nutritional information
Reduce perceived wait times in queues
Use affordable templates or get custom designs